Help transform your community's health in 25 minutes with a proven high profit franchise.
Video
My name is Hannah Edmondson and I am the owner of HITZone Barnstaple.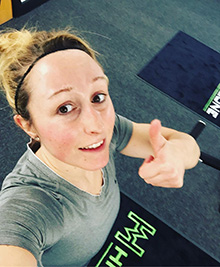 I wanted to have a HITZone studio, because with affordable small group personal training I could impact the lives of more people. I also liked the way people who are usually anxious about gyms and boot camps felt more comfortable about coming to HITZone than going to a regular gym. They could finally find somewhere that they loved to come for their workouts and to make new friends.
I opened HITZone Barnstaple in January 2018 and we've made many amazing memories since then. My favourite memories are based around the fun we have in our sessions and how much we all laugh and smile every day. I also love supporting the team events that I attend and get involved in with my members outside of HITZone such as Mission Unstoppable and Tough Mudder.
About FindMyFranchise
Considering a career change & seeking a list of the best franchises for sale?
Established in 2014 our franchise directory lists over 800 of the best franchise opportunities for sale.