Kerb Appeal is a low investment van-based owner-operator franchise providing owners with the opportunity to generate a good level of income from the provision of external cleaning services to domestic and commercial properties.
Video
Kerb Appeal Franchisee Johnnie explains what atracted him to the business.
Previously my work life had consisted of being a general builder, exterior cleaner, and a vision clearance engineer. I have always enjoyed these jobs and working outside, so I knew Kerb Appeal would be the perfect opportunity for me.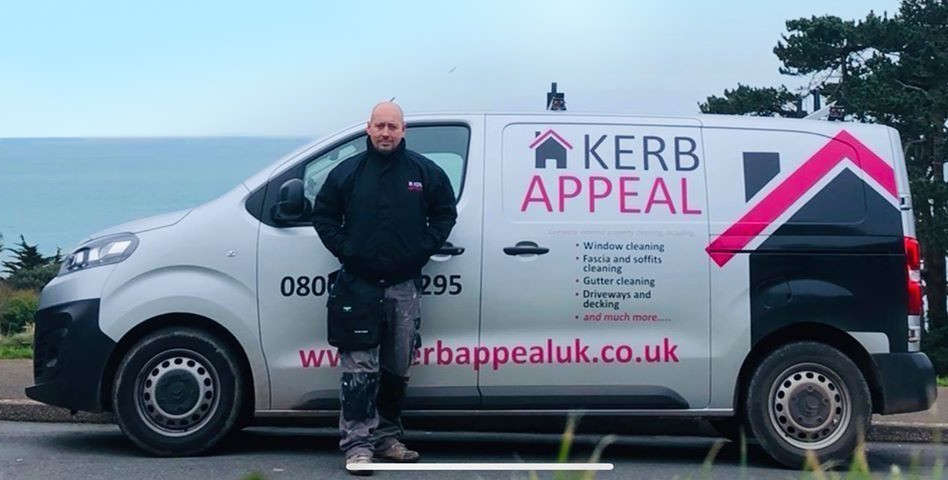 I was attracted to the Kerb Appeal brand as I wanted to be self-employed, but it is a great advantage having the support of the head office team. This has allowed me to focus growing the business and delivering a service that differentiates Kerb Appeal from other exterior cleaning providers. The support I have received from Head Office so far has been invaluable and having the professional branding and webpage has really increased enquiries.
I have a healthy work-life balance as I can plan my own schedule to suit me. I have really enjoyed working and building the business up so far this year, and I am looking forward to growing the business and reaching my personal goals.
About FindMyFranchise
Considering a career change & seeking a list of the best franchises for sale?
Established in 2014 our franchise directory lists over 800 of the best franchise opportunities for sale.