Auditel is a network of around 100 Procurement, Supply Chain and Business Transformation Consultants spread throughout the UK, delivering cost saving and profit boosting solutions to over 3000 clients over the last 26 years. Use your experience and skills as part of Auditel to make a real difference to other organisations whilst developing a great business of your own - many Auditel franchisees earn significant six-figure incomes.
Video
Just a year after starting his Auditel franchise, David Kendall was ready to employ his first member of staff as his business grew!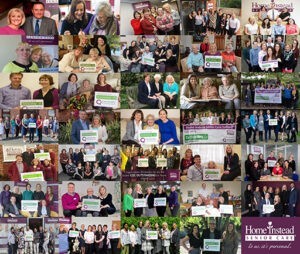 Here we highlight some key identifiers of a growing business, and how investing in an Auditel franchise can accelerate your business growth.
In 2011, David Kendall established his Auditel business in Leamington Spa, having previously qualified as a Chartered Certified Accountant with the world's largest accounting firm and holding several corporate positions in a global top 50 firm. "I saw Auditel as a professional opportunity to run a business whilst utilising my core skill base and expertise," David explains.
During the first year of his Auditel business, David signed more than 25 clients of varying sizes, and within a wide-range of sectors.
Finding himself ready to expand, he employed Polly Coleman. Polly has proven an invaluable asset to help grow David's business further, to the point where she was recently shortlisted for the Encouraging Women Into Franchising (EWIF) Franchise Employee 2018 award.
The Auditel award-winning model is scalable, and has been proven over two and a half decades. David has found this experience provided him with the right platform from which he could grow his business. Based on his journey, here are 4 keys ways to identify when you're ready to expand:
1. Your clients exceed your hours
The most obvious sign for expansion comes down to the amount of work you have, and your new customer potential. As an Auditel franchisee, you have total control over your work-life balance, and whilst the network are on-hand to joint venture and work with you, there comes a time when you need to think about whether it is time to take on staff, who share your business vision and goals, and will help you with your workload.
The Auditel franchise opportunity is your business your way, so finding the best way to handle your work load and maintain the standard of excellence you are used to giving clients will be crucial to your business goals. Speaking to someone at head office, or others within the network, will provide you with people who understand your business, and how best to grow it.
2. Your working environment is cramped
We've all seen those caricatures of the desk so filled with papers and files, the person behind the desk is hidden. Identifying the difference between a business-spike, compared to business-growth will give you the confidence to make the move when you need to. Having someone who understands your business and guide you along the way makes a difference to trying to work it out alone.
The Auditel franchise model gives you the flexibility to work from wherever you want. For some franchisees, the freedom to work from home and avoid the daily commute outweighs the desire to move into an office space. The head office support team will be on hand to talk through your business and mentor you along the way.
3. Your business costs can accommodate a member of staff
Expanding your business equates to extra cost. Going through your business finances with one of the Auditel head office business mentors will allow you to clearly see when you are ready to start paying for extras like staff wages, office rent, taxes, etc.
4. Your business plan
The Auditel franchise is not a one-size fits all, it is a brand which can be adapted according to your personal goals for your business. For some within the network, their goal doesn't include taking on staff, or moving into an office building, whilst for others, like David, the long-term goal has been built into his business plan with actionable steps.
Having the desire to expand in this way isn't a determination for every Auditel franchisee – but the flexibility, support and the guidance of head office means if this is part of your business plan, there are people who are able to lead you through the process.
"Polly has been instrumental in the success of my Auditel franchise," David says. "She has developed a range of skills in accountancy, business development and client management, which means I can trust her with any element of my business. In fact, when she returned from maternity leave last year, I made her Associate Director, such is the level of success Polly has contributed to the growth of my business."
About FindMyFranchise
Considering a career change & seeking a list of the best franchises for sale?
Established in 2014 our franchise directory lists over 800 of the best franchise opportunities for sale.