Razzamataz is a leading provider of performing arts, dance and theatre classes to children around the UK. Endorsed by Duncan Bannatyne of Dragon's Den!
Video
Razzamataz Theatre Schools
Franchise Opportunities available throughout the UK and Ireland, Master Licences available globally.
Let's face it, as a new franchisee, the last thing you want to talk about is selling your business.
To make your franchise a success, you put your whole heart into it so thoughts of selling it to someone else seem quite wrong.
But at Razzamataz, discussing franchisees 'exit strategy' is the norm because with the right support in place, the potential re-sale value is an exciting prospect.
"In any mature network such as Razzamataz, resale opportunities come up from time to time. From these, most have stemmed from the owners need to relocate and unfortunately a few have been due to ill health," explains Denise Hutton-Gosney, MD and Founder of Razzamataz.
"We have such a wide range of franchisees from different backgrounds and they all have different ambitions which is why it is important that they all understand and plan for the time they may wish to sell."
What has become clear over the last 12 years that Razzamataz has been franchising is that there is a lucrative resale market for successful theatre schools.
"We have had people come to us looking to launch a brand new school but when we have told them about established schools on the market, they have decided to invest in these instead," adds Denise.
"The security of buying an existing franchise business has many advantages than starting completely from scratch because the school should already be making a profit so they just need to hit the ground running and work on what is already there."
Denise knows the benefits first hand of selling a franchise. She was the franchise Principal of Razzamataz Carlisle for ten years until she decided to sell the business and made a healthy return on her initial investment of setting up the school.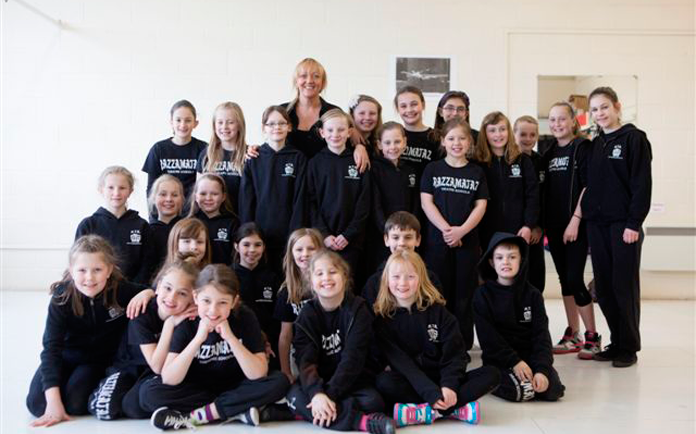 She says: "During those years, I had two children and the school gave me a great income as well as a flexible working life. I also had financial and creative freedom to be in an industry that I'm passionate about."
After having a baby, Hayley Limpkin, Principal of Razzamataz Medway, decided to sell her Razzamataz Maidstone school to focus on just one territory and devote time to her young family. "I had a fantastic member of my team in Maidstone who was ready and willing to buy the school and I was able to realise my investment by 233% in just four years."
The resale value of a franchise business will differ based on a number of different factors but what is important is that franchisees are prepared to plan a careful resale strategy.
"What we do know is that franchisees that sell for maximum value do not leave their exit strategy to luck," adds Denise. "They take their time to highlight and prepare the factors that will appeal to a potential buyer."
While it is of course always sad to see someone leave, knowing that they have made a good return on their investment and had a financially and creatively rewarding time at Razzamataz is very satisfying.
"Some of our most successful current franchisees have bought existing schools," adds Denise. "The principals of our Sutton Coldfield branch took the school from approximately 40 students to more than 230 students in just two years. We invite all people who are considering re-sales to come to discovery dens. We are rigorous in this process because we only want the right people to be in our network and we won't allow the existing franchisee to sell to anyone until we've had the chance to meet them and assess their suitability."
Razzamataz is currently recruiting more franchisees to open theatre schools in September. To find out if you could be the principal of your own theatre school, the head office run discovery den days across the UK where potential franchisees get a chance to meet the team, find out more about franchising in general and discover what it is like to run a part-time theatre school.
To find out more about a Razzamataz franchise opportunity, simply submit your details via the orange button below.
Popular Franchise Searches
If you are looking to invest in a franchise but you're not quite sure where to start, then try one of these popular franchise searches to help you find the perfect franchise opportunity to buy.
When you've found a franchise for sale you're interested in, just complete the enquiry form at the bottom of the profile so the franchisor can contact you.