International Women's Day 2021 Profile: Anne Balfour
To mark International Women's Day this year we spoke to MBE franchisee Anne Balfour, who switched from a senior management role in the global textiles industry to local entrepreneur when she purchased her Mail Boxes Etc. store in 2013.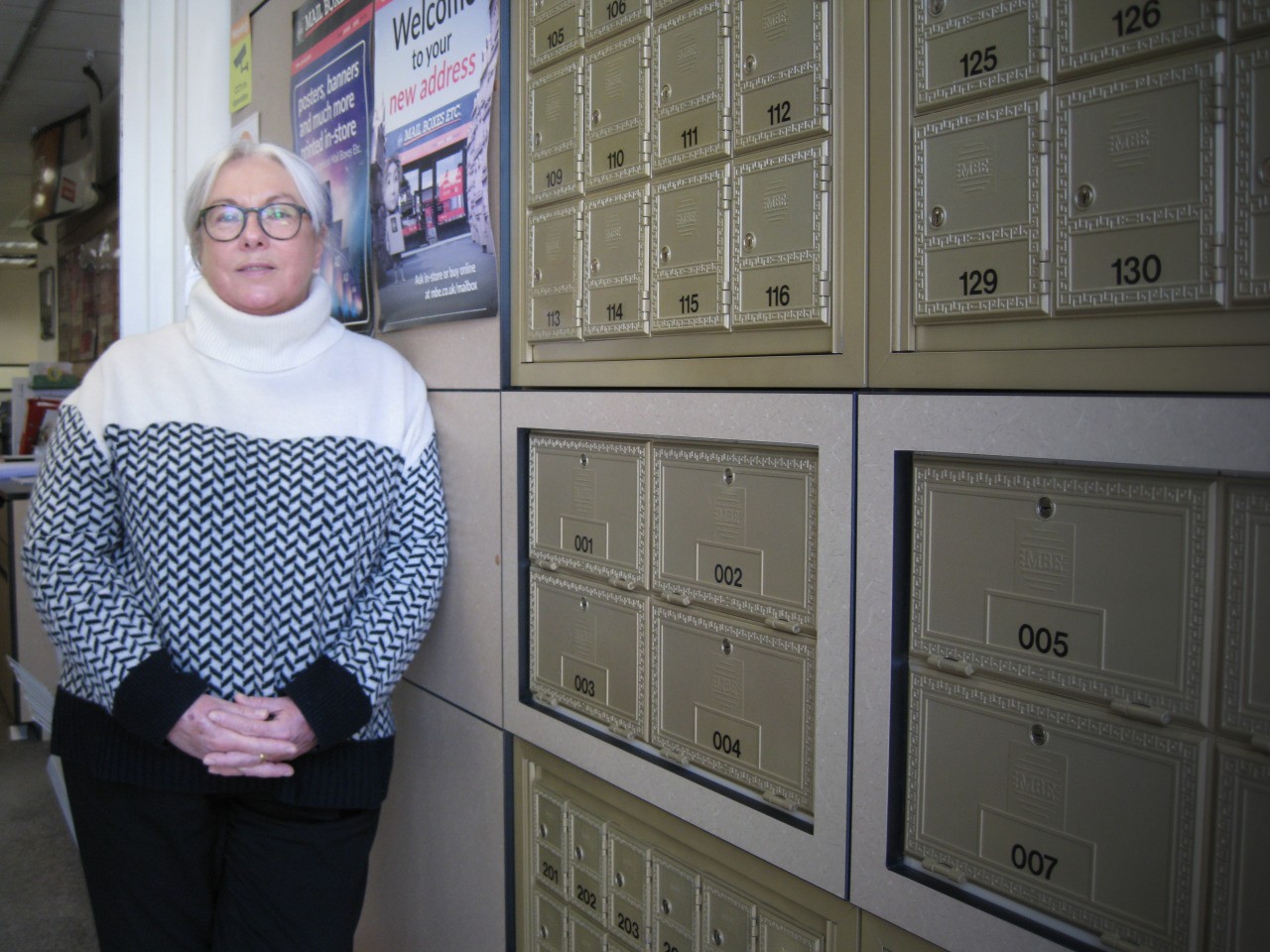 Born in Scotland, Anne started her career in clothing manufacture for a major multinational corporation. She quickly rose through the ranks to a senior management position that saw her working all over the world. No stranger to business challenges, when Anne decided it was time to switch careers she opted to go from global to local and from managing hundreds of people to being her own boss.
"I was looking for a complete change," she explains. "The world of textiles wasn't fun anymore and I wanted to be closer to home. But in terms of what I was used to, the contrast couldn't have been greater."
Anne was already a customer at her local MBE store, and a chat with the area manager about the business model got her thinking that this might be something she could turn her hand to. "What I liked about it was that you weren't just doing one thing. I looked at different stores and noticed how each of them had its own character and mix of services, either because of the area or the experience of the franchisee."
The chance to buy a going concern appealed to Anne. "The store in Stirling was really successful and when I found out it was for sale this seemed an ideal opportunity for me, rather than starting from scratch.
"I know from experience that if you have the right staff you can do anything. There were three excellent staff already in place and two were graphic designers, which is a major focus for the store."
A great team
With a great team, a handover from the previous owner and a good knowledge of the basic business tools, Anne quickly got to grips with running the store. "I also trained in MBE stores in London, Glasgow and Edinburgh – it was great to see how these very different businesses worked." She also has the ongoing support of area franchisees Pepe and Gill Bascetta, plus the team at head office: "There's always someone to turn to who has the knowledge or experience to help you."
Being the decision-maker didn't concern Anne at all: "I had to have a lot of initiative in my previous life. But being your own boss is different in other ways. You underestimate how difficult it is to get away from the business – you never really want to go on holiday. And it's important not to get too bogged down in the day-to-day, or you'll never grow the business."
She has no regrets: "I don't think you can work for someone else once you've been self-employed," she says. "If I make a wrong decision, it's my own fault. If I make a good decision, I get the benefit."
Local hub
After a lifetime of travelling the world, Anne now likes the fact that her store is a hub for the local community. "We are one of the businesses where people say 'I was recommended to come to you.' We are problem-solvers, so that does embed you into the community. We have smaller businesses that sell whisky and ask us to deal with the shipping. Then there are the regular customers who come in for photocopying. Some of the local architects come in every day to do scans of their drawings. It's a chance to catch up and help with other services if people need them."
The main income stream for Anne is graphic design and print, with shipping coming next, followed by mailboxes. "We have a lot of trade clients, from small businesses like plumbers, architects, pubs, cafes and hairdressers all the way up to major hotels like Gleneagles. Plus, of course, our personal customers." Fulfilment is another successful business line: "Customers hold stock with us and call on it when they need it, or we mail it out for them."
New challenges
While Covid-19 has affected Anne's business, there have been some unexpected bonuses: "Some of my mailbox customers like the fact that their mail is gathered together and sent to them once a week. And on the print side, we've asked customers to double their orders and have them delivered rather than calling in to collect smaller quantities. It's better for them, and better our cashflow because they pay up front.
"Shipping has changed as a result of both Covid-19 and Brexit, but not necessarily in a bad way. We've seen a lot more parcels going to Australia, New Zealand and America, for example, because people would normally be taking their presents across with them on a flight.
"A lot of smaller businesses are concerned about all the additional paperwork around shipping – they hope things are going to change, but they won't, and we're here to help them navigate that when they're ready. I make sure I speak to all my customers regularly so they know we're here when they need us."
Nothing in your way
Anne doesn't believe being a woman is a barrier to being successful in business now. "When I started out in textiles it was very male-dominated – that's just how it was. But I never allowed it to be a thing for me; I just keep moving on.
"I love the fact that there are MBE franchisees from so many different backgrounds – it's a great cultural mix and there are some fabulous personalities." Her advice to women thinking of an MBE franchise is clear. "If you want some variety and the opportunity to personalise your business, rather than it being an exact template from town to town, there is an opportunity here. There's nothing in your way."
Meanwhile Anne is keen to have her team back in the shop when furlough ends and business starts to return to normal. "I was recruiting last March when Covid hit, so I had to put that on hold. I'm excited about seeing it all coming back, taking the business forward. We are part of the community and we want to keep that community thriving."
Would You Like to Know More?
Receive more information about this franchise opportunity direct from the franchisor by clicking the link below:
Add to Request List
There is no cost or obligation associated with this service.
Key Facts:
Available across the UK & Ireland

Member - Established