Here at Meyers our agile, visionary, rebellious business has created much fun and profit in everything we do. As a ground-breaking market-leader, Meyers represents a new world of estate agency. We offer the change this industry has been looking for.
Video
Meyers has been named as the 'best estate agent' in Shaftesbury by the British Property Awards.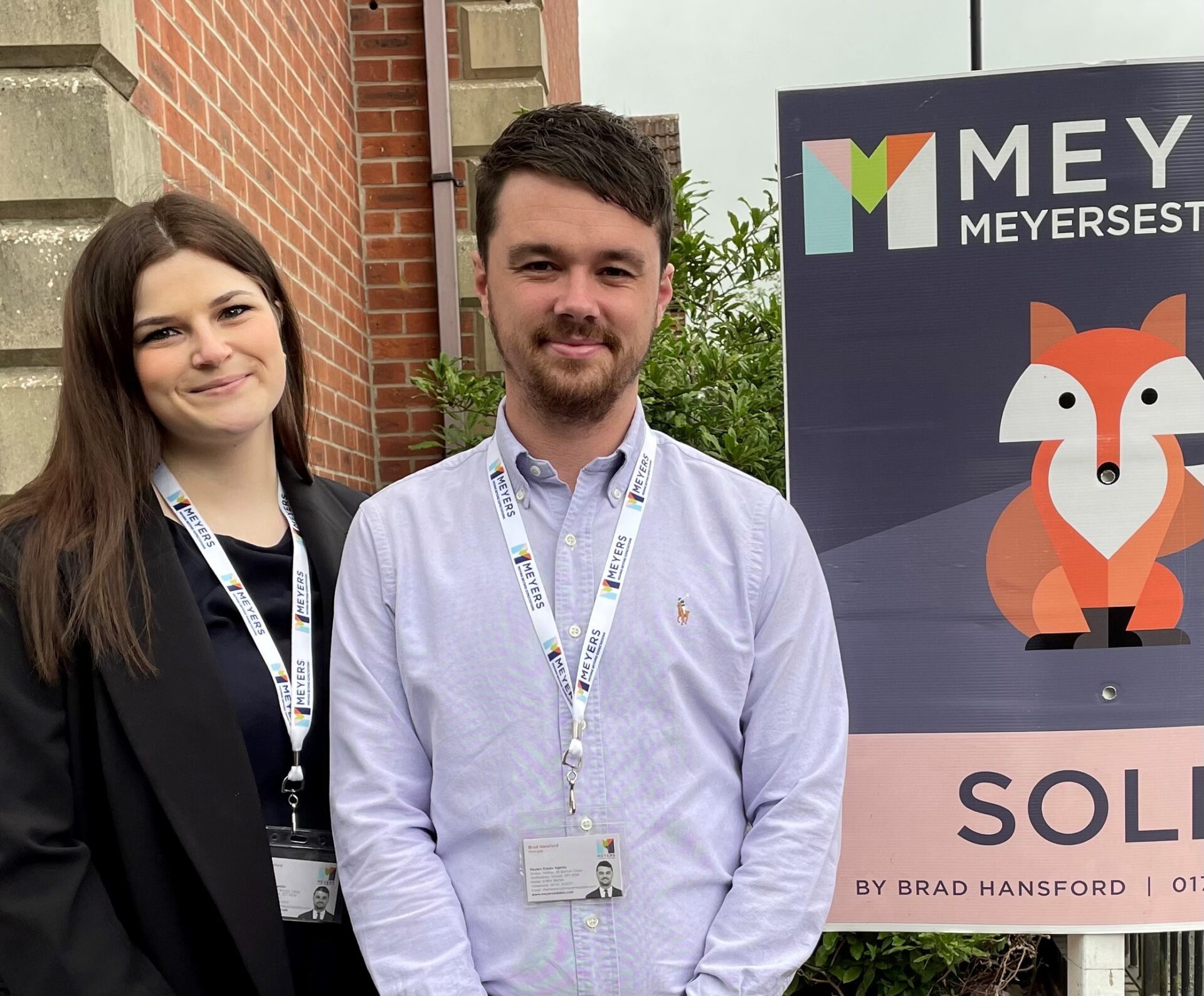 Being awarded the '2021 Gold Winner Estate Agent in Shaftesbury' title, follows a detailed process of evaluation including a series of mystery shopping calls and correspondence designed to test responsiveness, customer service and professionalism all arranged by the British Property Awards' team.
Brad Hansford joined Meyers Estate Agents as a self-employed franchisee for Shaftesbury in September 2019. He now runs the successful agency with his partner Tamsin Bell. Brad explains: "Although I've worked in the property world since the tender age of 18, this is only our second year of trading as Meyers' franchisees in Shaftesbury. Therefore, we are proud and delighted to become a British Property Award winning agency. It is valuable recognition of our team effort and commitment to go the extra mile for our customers.
"Meyers' core values mean we always aim to be proudly reliability and genuinely professional. Our aim is for clients to have a smooth and friendly transaction with the highest levels of personal service when dealing with our brand. We care about our customers, and we believe it's our attention to detail and quality service which sets us apart. With the restrictions, the past 18 months have been challenging for everyone and for us we've been incredibly busy, so to be named as a British Property Award winner in this of all years is hugely appreciated."
Brad Hansford has close connections with the local community. In the past year, Brad has contributed £500 for the plants and flowers for a 'outside garden area' association with The Blackmore Vale Partnership (Local Doctor Surgery) supporting those with mental health problems, and he is also currently working with The Headstrong Project, a local group who support men's mental health in addition to setting up a voucher scheme in support of local businesses in the area.
The British Property Awards provide agents throughout the UK with an invaluable opportunity to compare their service against that provided by their local, regional and national competition. Meyers Shaftsbury has now been shortlisted for a number of national awards which will be announced later this year.
Meyers Estate Agents is a leading home-based agency. Low-cost franchise opportunities are available for career changers or experienced agents looking to reduce overheads, gain a better work-life balance and provide a higher quality of service to homebuyers at the same time.
To find out more about Meyers' franchise opportunities across the UK please click below:
About FindMyFranchise
Considering a career change & seeking a list of the best franchises for sale?
Established in 2014 our franchise directory lists over 800 of the best franchise opportunities for sale.