We will show you how to maximise the opportunity and minimise the risk with Recognition Express, winner of the British Franchise Association's Franchisor of the Year Award.
Video
Nigel Toplis, managing director of the UK's leading promotional product and branded clothing company Recognition Express has helped to raise thousands of pounds for WellChild by organising a charity golf tournament.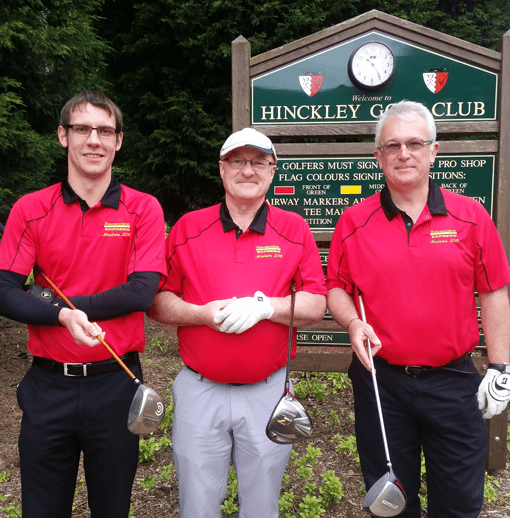 The Recognition Express Masters 2016 was held at the Hinckley Golf Club in Leicester and saw eight teams of keen golfers and business men participate and raise £5,000 for the charity. Nigel and Ben Lowes of Crystal Galleries tied for individual winner whilst Leicester accountants MHA MacIntyre Hudson won the team tournament.
WellChild helps sick children and their families throughout the UK as they deal with the consequences of serious illness and complex conditions. The organisation's mission is to reach as many children and young people as possible through focusing on care, support and research.
Said Nigel: "I would like to thank the players for taking time out of their busy schedules and everyone who worked so hard to make the day such a success. Also, a big thank you to Lloyds bank, Morgan de Vere, Smith Partnership and Vinta for their kind sponsorship of the day.
"Everyone enjoyed the tournament and I'm delighted that we managed to raise such a significant amount of money for WellChild. We hope to raise just as much at next year's tournament in July."
Nigel and Recognition Express have been supporting the work of WellChild for over a decade. Nigel has personally helped to raise over £50,000 for the appeal. His exploits have included a gruelling bike ride in Cuba, a successful attempt to reach the peak of Mount Kilimanjaro, an eight-day 100km trek over the Sahara Desert and most recently a nine-day trek across the Sumatran Jungle. Next year Nigel plans to take on the Saigon to Ankor Wat Bike Ride challenge raise even more money for the charity.
To make a donation send a cheque (made payable to WellChild) to Emma Downes, Recognition Express Unit 2, Cartwright Court, Forest Business Park, Bardon, Leicestershire LE67 1UB.
Popular Franchise Searches
If you are looking to invest in a franchise but you're not quite sure where to start, then try one of these popular franchise searches to help you find the perfect franchise opportunity to buy.
When you've found a franchise for sale you're interested in, just complete the enquiry form at the bottom of the profile so the franchisor can contact you.