Revive! is a multi-award-winning franchise offering a tried and tested route to building your own successful multi-van smart repair business.
Video
Revive! has appointed a technology officer as part of its strategy to roll out a new bespoke computer system to its UK network of technicians.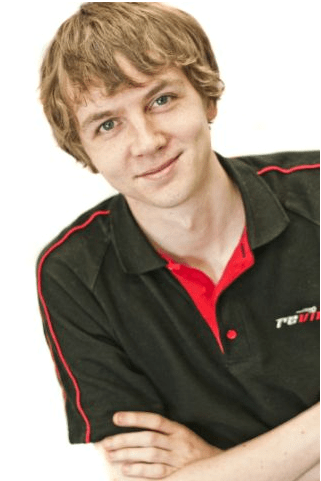 Daniel Armstrong (24) is an applied mathematics graduate and joins the leading SMART repair company from an NHS post in Cumbria. He is currently putting the finishing touches to the new software which will simplify administration for the company's 150 technicians and build a powerful customer database.
"I'm on a steep learning curve," said Daniel. "The commercial world is very different to the environment I was used to in a medical practice, but I am really enjoying the challenge and being able to get involved with such an exciting project."
"The new computer system will make life so much easier for our technicians allowing them to reduce the hours they spend on paperwork and increase the time available to do what they do best – fixing scuffs and scrapes to customers' vehicles and alloys."
Revive! became the first SMART repairer to be recognised as an IMI accredited training centre last year and is the driving force behind raising standards within the SMART repair sector. Its managing director Mark Llewellyn represents SMART repairers on various industry working parties and steering committees working towards establishing a national set of competencies and standards for SMART repair techniques.
Commenting on the appointment Revive! managing Director Mark Llewellyn said: "The company is growing fast, and its important that our technology keeps up. Revive!'s reputation has been built on the quality of our work and the service we provide to customers. Daniel's skill set will help to ensure that our new computer system delivers everything we want it to do with the minimum of disruption to the business."
Daniel is from Maryport in Cumbria. He worked for a distribution company following his graduation from Chester University and more recently was the IT manager for a large Cumbrian GP practice.
In his spare time he enjoys films, music and playing the guitar and hopes to join a local five-a-side football team once he has got more settled in Rugby.
Popular Franchise Searches
If you are looking to invest in a franchise but you're not quite sure where to start, then try one of these popular franchise searches to help you find the perfect franchise opportunity to buy.
When you've found a franchise for sale you're interested in, just complete the enquiry form at the bottom of the profile so the franchisor can contact you.