Running a commercial cleaning franchise is rewarding in so many ways, from the work-life flexibility it gives you to the fact, as an essential service, it is protected from economic ups and downs.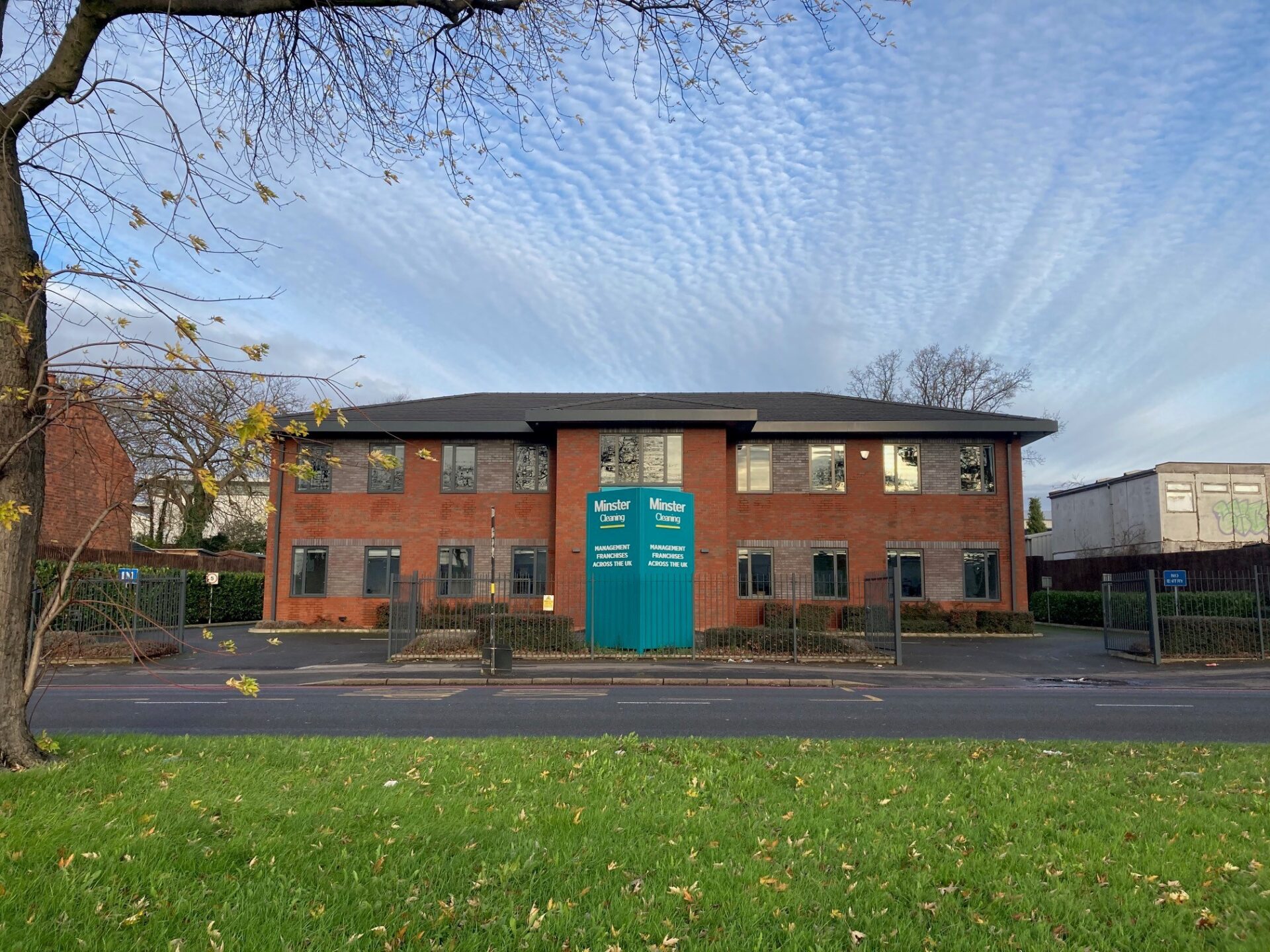 But, like any business, there are challenges to overcome. We chatted to three Minster Cleaning franchisees to find out what they are and how they approach them.
1. Delivering high quality consistently
Minster franchises cover a large area, giving owners the best opportunity to build up their client list. But as customer numbers grow it becomes harder to keep track of the level of service you're providing each one. How can you make sure standards don't slip?
"People want a good quality service and no bother. We don't take that for granted," says Kevin Lawley, owner of Minster Cleaning's Norfolk and Suffolk franchises which employ 170 cleaners.
Kevin works with three supervisors to make sure each contract is well managed. But he adds another level of quality assurance by employing two independent auditors who conduct regular inspections. "They have no vested interest, so they are unbiased and present their findings as they see them. They then spend half an hour with the team debriefing on the results. It's a healthy process that keeps everyone on their toes."
Of course, this attention to detail comes at a cost. But in helping to retain long-term clients those auditors more than pay for themselves while reinforcing Minster's spick-and-span reputation.
2. Motivating large workforces
Whether you're investing in a new franchise or buying an existing one, you'll rely on brilliant staff to help you deliver a brilliant service.
But commercial cleaning is a labour-intensive job. It's hard work and not for everyone. That makes juggling resources and keeping hold of reliable staff an important part of running a franchise day to day.
In fact, Rob Wilson, owner of Minster Cleaning's Essex franchise, says: "I've always viewed one of my main roles as selecting, managing and motivating the key staff." And he's kept to his word by creating an environment people clearly want to stay in.
His longest serving employee recently retired after 27 years and several others have been with him for more than 20 years. The nature of the job means there is a relatively high turnover of people, but with a dependable group of loyal staff newcomers quickly learn the ropes and understand the standards that are expected.
How does Rob build this loyalty? "By showing my staff I'm on their side. I'm prepared to dig in, deal with issues quickly and stand up for them if unfair flak comes their way." In return they do their jobs and they do them well.
3. Meeting different client needs
Minster Cleaning's expertise across sectors means franchises often have a wide variety of clients from factories and schools to doctors surgeries and medical research labs.
"There's lots to understand about what's needed in each setting," says Jenny Campbell, owner of Minster Cleaning's Dorset branch. Having helped out her parents with the Hampshire franchise, she had a head start when she took charge in the county next door. But the support provided by Minster Cleaning was, and continues to be, invaluable.
"Minster Cleaning provides comprehensive initial training and ongoing support and there are so many other franchisees to call on who are happy to help," she says.
Of course, the pandemic has added another ingredient into the mix. But, like other franchisees, Jenny has adapted to give clients what they need. "Many businesses want more. We're going in two to three times a day to clean touchpoints, before bio-misting after hours to kill any virus that might be on a surface."
She adds: "We're also trained and ready to do a deep clean if there is a positive Covid-19 case in a workplace. We're like the cleaning-version of the ghostbusters."
Which leaves one question, when you need a commercial cleaner, who ya gonna call?
Would You Like to Know More?
Receive more information about this franchise opportunity direct from the franchisor by clicking the link below:
Add to Request List
There is no cost or obligation associated with this service.
Key Facts:
Member - Established