Tutor Doctor is a leader in providing one-on-one supplementary education to students & adults through offering in-home tutoring to families.
Video
Frank Milner is on a mission to change students' lives. And following the study struggles he faced after his father's death, you can bet it's personal.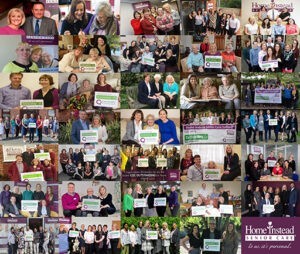 Despite having already drained a bin's worth of coffee cups, Frank Milner has poured a fresh one by the time he sits down to speak with us. "It's been a very intense week," he explains. "I flew over from India yesterday."
Sipping the hot brew in The Cavendish Hotel in London, the Tutor Doctor president reveals that the trip is part of the franchise's push to become a global household name. Speaking over the faint sound of the construction work outside the window, Milner can barely contain his excitement about joining India's fragmented supplemental education market. "I really loved it and, from a business point of view, I had a really great time in India," he says. "From a personal point of view it was well beyond my expectations. So yeah, it's been a little hectic but that's how we like it."
But the push into Asia is hardly the only effort from the Canadian franchisor to reach its goal: over the past two years the company has been on a mission to rejuvenate and reenergise the network. "We went through a rebranding process because we had all these great things happening in the business and lots of success stories from students but I didn't feel like we were doing a really good job telling that story," Milner says. Having enlisted the help of the branding agency McKee Wallwork + Co, Tutor Doctor has spent considerable efforts to better showcase franchisees' passion for improving students' lives. As a result, the franchise today sports a new logo, a bolder colour palate and has had franchisees collaborate to write the book The Academic Success Formula. It also sports a new tagline: 'How learning hits home.' "It really helped us define who we are and what we are all about," Milner says.
The rebrand also represents Tutor Doctor's ambition to stand out in an increasingly competitive industry. From app developers spitting out e-learning tools to other tutor franchises, the educational industry is booming.
Global Industry Analysts, the research firm, expected the global private tutoring market alone to be worth $100bn in 2018. So showing the ethos was really important for the franchisor. "We care about our students like they're our own kids," Milner says. "I think that really sets us apart and it really paves the way towards this bright future that we see for the company and our franchisees."
An outsider may consider his passion to be the just another sales pitch from an executive with a keen eye on the bottom line. However, nothing could be further from the truth as Milner's teenage years provided ample reason to believe in the model. "I certainly have first hand understanding of the power of tutoring," he says.
About FindMyFranchise
Considering a career change & seeking a list of the best franchises for sale?
Established in 2014 our franchise directory lists over 800 of the best franchise opportunities for sale.