Nutty Scientists is ranked #1 in the Top 100 Children's Enrichment Franchise.
Video
Children now, more than ever, need a way to interact and learn about the world around them without a screen.
At Nutty Scientists we develop and offer interactive STEAM programmes for children to learn about science, engineering, robotics, the environment, health, and nutrition through a unique hands-on methodology. These programmes increase children's interest in science and help them understand the world with which they interact.
Our objective is to satisfy our customers: Schools, public administrations, community centres, companies, local authorities and malls, with a wide variety of innovative offers. These offers include: Afterschool activities, In-class workshops, Camps, Events, Science-driven theatre, Awareness Campaigns, Celebrations, Parties and more.
We offer two different types of franchises: Home-based and Lab Centre.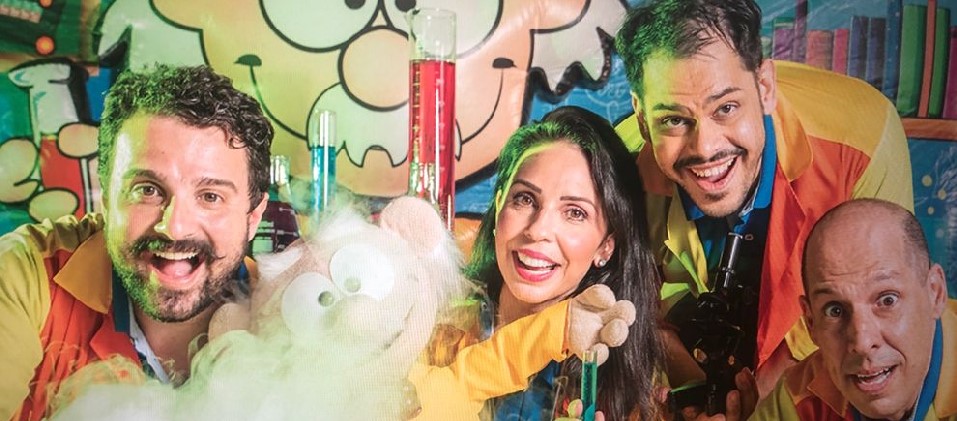 Nutty Scientists Stronger Together
We have proven that despite the difficulties faced in 2020 our franchises are still up and running and continue to grow and expand. We have over 25 years of experience and are active in more than 50 countries worldwide. We want to expand further into the UK, having recently sold our first franchises in Buckinghamshire and Hertfordshire.
Our programmes are geared towards kids aged 4-16 and have traditionally always worked in-person, but we have recently successfully developed online programmes that help to reach kids during this pandemic.
At Nutty Scientists we will be by your side in every step of the process:
We provide you with first online training to help you to create your business plan.
We assist you in selecting, instructing, and training your first instructors.
We give you access to the Nutty Scientists intranet where you can find Manuals,
Videos, thousands of experiments and all of your marketing material.
We support you with your first promotional activities.
We provide you with an initial kit of branded promotional and workshop materials.
We create your very own "microsite" on our Nutty Scientists website.
We facilitate open communication with other Nutty Scientists franchisees.
We offer telephone and email access to our professional staff as needed.
About FindMyFranchise
Considering a career change & seeking a list of the best franchises for sale?
Established in 2014 our franchise directory lists over 800 of the best franchise opportunities for sale.