Run your own specialist alloy wheel refurbishment centre. Your own stunning workshop, with up to £150k proven annual income potential (per premises!)
Video
Has lockdown made you decide to fulfil your dream of running your own business? If that means changing your career, consider investing in a franchise.
Franchisors, unlike employers, do not require new franchisees to have any experience in their sector.
Jack Murphy, Managing Director at the Wheel Specialist, whose franchisees manage alloy wheel refurbishment centres, says: "Our franchisees don't need a background in the automotive industry. They include a former papermill manager, a marketing specialist from a supermarket chain, an ex-newsagent, and a former chief offshore mechanic."
That doesn't mean that just anyone can become a franchisee with The Wheel Specialist. "Whatever your background, we look for evidence of high levels of commitment to customer service, a strong work ethic and attention to detail, plus the confidence to manage your team of technicians and the desire to work 'on' the business, not 'in' it," says Jack.
John Tice, former finance director with finance teams reporting to him from across Europe, chose to become a franchisee with The Wheel Specialist seven years ago.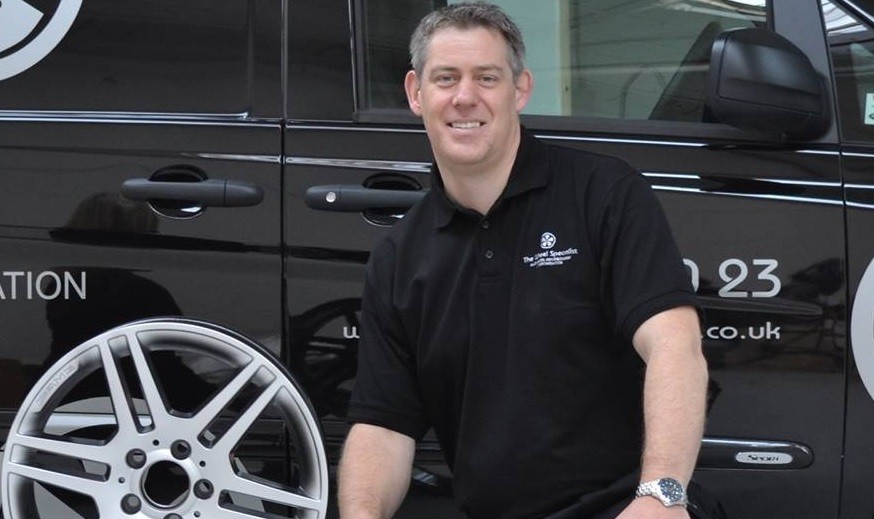 "I had achieved what I wanted as an employee and was ready to set up my own business," says John.
"I had experience of running teams and building businesses, but I had no experience of marketing, dealing with the public or with wheel refurbishment. My training and the ongoing support from The Wheel Specialist's head office and its network of other franchisees, who are always ready to share their experience and advice, was invaluable."
The Wheel Specialist franchise package includes full training in all business areas, plus technical and process training, and can be tailored to focus on areas in which you feel you need the most support. The training includes head office-based learning, visits to our Manchester training centre, visits to other franchisee-owned centres, plus training at your own new branch.
John says: "Changing career was harder than I expected, and at first running my own business absorbed a great deal of my time, but it becomes easier as you go along. The support from The Wheel Specialist and our team of franchisees has helped me build my centre in St Albans into a successful business with five employees."
Whatever your background The Wheel Specialist welcomes your interest. It is seeking more franchisees to continue its ongoing plans for expansion.
Investment typically totals £160,000, but you can get started with just £60,000 as the proven model means funding is available, subject to status.
About FindMyFranchise
Considering a career change & seeking a list of the best franchises for sale?
Established in 2014 our franchise directory lists over 800 of the best franchise opportunities for sale.