Russell Chapman has opened his second shop at 46 Busby Road, Clarkston in Glasgow.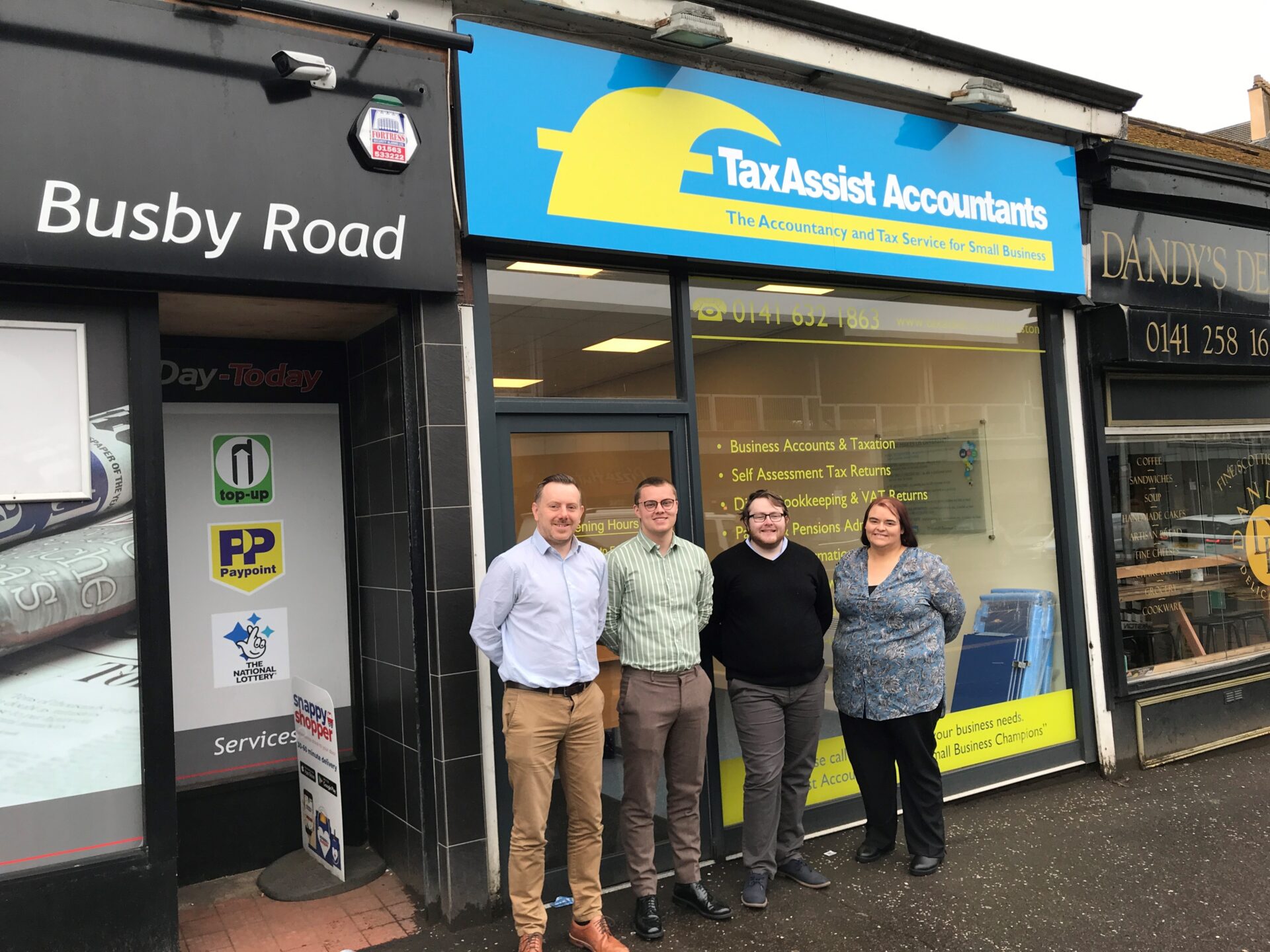 ACCA-qualified Russell Chapman joined the TaxAssist Accountants network in 2018, after purchasing an established practice at 108 Battlefield Road in South Glasgow from a former franchisee.
Encouraged by the growth of his practice, he has now opened a second shop to cater for demand.
"I'm extremely proud of how the business has processed since I took it over in August 2018. Annual turnover at that time was £160,000, and within three years we're now hitting £360,000 and service 570 clients," said Russell.
"The vast majority of this financial development occurred prior to the pandemic and the economic environment has slowed down our growth, but it's important to note that we've still progressed during this timeframe.
"Further to this, our procedures, software and policies have all developed and we're working in a much more automated way while retaining that all important human touch. We're still not perfect but we've taken big steps in the last year to advance the way that we're working to improve efficiency and profitability.
"These developments are largely attributed to the hard work of my team and for this I give them my thanks.
"Massive appreciation also needs to go towards the Support Centre in Norwich, who have been there to support us every step of the way. Particular reference needs to go to the support provided during the pandemic. Centralised updates were regularly sent to clients via various social media platforms and mass emailing functionality. This allowed clients to be updated with the continuing developments regarding grants and other help and information available and our clients have been well supported as a result of this.
"If anyone out there is thinking of setting up their own business, then I strongly recommend TaxAssist as an option to consider. I now own a strong, profitable business which is geared up for further growth and I'm confident TaxAssist will be beside me to support me to achieve my future goals."
If you are interested in joining the TaxAssist Accountants network, regular Virtual Discovery Days are being held, where you can find out more about the technical, marketing and business development support on offer.
Would You Like to Know More?
Receive more information about this franchise opportunity direct from the franchisor by clicking the link below:
Add to Request List
There is no cost or obligation associated with this service.
Key Facts:
Opportunities available throughout the UK and Republic of Ireland.

Member - Established