The TaxAssist Support Centre teams thanked for pulling out all the stops to keep franchisees and clients up to speed with the latest Covid-19 changes and announcements from the Government over the last 18 months.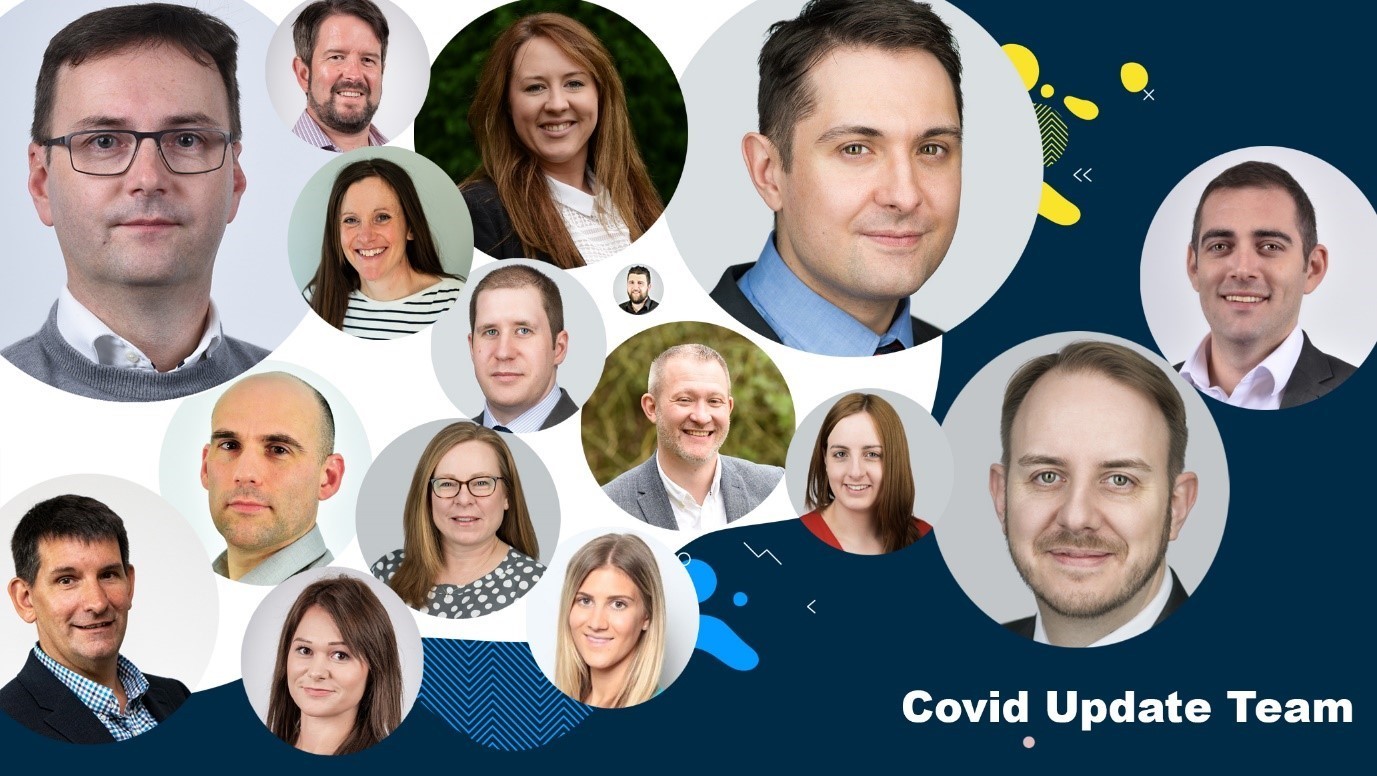 When the pandemic hit in March 2020, TaxAssist Accountants was quick to establish a Covid Update Team, with the aim of quickly and efficiently communicating and interpreting new information to franchisees.
Clients were kept up to date with regular newsletters, often sent on the day of the latest Government announcements, which over the past 18 months have amounted to dozens of breaking news items, guidance and even a bespoke Grant Calculator to help clients to estimate what financial support they may receive from the Self-employment Income Support Scheme.
To help clients navigate this abundance of information, comprehensive Coronavirus Hubs were introduced on the TaxAssist Accountants website covering such Government assistance schemes as the furlough and other Covid-19 funding schemes, as well as dedicated sections for businesses, the self-employed, landlords and employers.
Complementing newsletter and website content, the Support Centre Team also hosted 24 webinars to help clients further understand the ever-changing support and guidance, as well as the opportunity to ask a team of experts questions about key points that may have affected them during the lockdowns.
As well as all of the above, franchisees also benefited from regular Covid-19 email briefings – often daily – alongside weekly webinars. Following the publication of the 100th email briefing, the last in the current format, franchisees have congratulated the Support Centre team for their heroic efforts.
Sejal Sira, from TaxAssist Accountants Barnet, said: "As franchisees, we felt supported, in control and confident that we had the tools and the knowledge to advise our clients. The help given to us at this critical time was immense, quick, concise and simple. It was just what my staff and I needed to fulfil our trusted advisor roles for our worried clients."
David Lushington, TaxAssist Accountants Abingdon, added: "I cannot put into words how much I appreciate the support the TaxAssist family have provided to us all over the Covid crisis. You have been absolutely fantastic and I am so proud to be associated with you all."
Ian Smith, TaxAssist Accountants Horfield, said: "It has been great being able to take all your hard work for granted. A very big Thank You to you all. Your support has been outstanding."
While Zahid Khan, TaxAssist Accountants Heckmondwike, said: "Thank you guys you have all been a massive help."
For Daren Moore, Group Commercial Director, the 100th email briefing to franchisees was an opportunity to reflect on the support that had been given and praised the team for their outstanding efforts through the pandemic.
"I know that the updates, together with the support we have provided over the last 18 months have proved to be enormously helpful to our franchisees and their clients," said Daren.
"Indeed, last year we won a Best Franchise Marketing Award for 'Best Franchisee Marketing Support' and 'Business of the Year' at the Norfolk Business Awards, which independently confirms how effective our systems proved to be.
"We will continue to monitor all Government and other websites and news channels and send advice and guidance as and when needed. The webinars worked well and we liked this style of communication as they allowed more personal interaction. To this end, we plan to start running more regular webinars for franchisees on a broader range of topics including advice and guidance to further enhance the service they give TaxAssist's clients across the UK.
"We are so proud of every member of the team at the Support Centre for the fantastic work they have done throughout Covid. I would like to particularly thank the content team for their dedication and often long hours spent to ensure our clients and franchisees were always kept informed about the latest Government announcements and support available to them. It's been a fantastic demonstration of teamwork and the strength we have working together as a network."
If you are interested in finding out more about joining the TaxAssist Accountants network, Regular Virtual Discovery Days are being held, where you can find out more about the technical, marketing and business development support on offer. Click below to learn more:
Would You Like to Know More?
Receive more information about this franchise opportunity direct from the franchisor by clicking the link below:
Add to Request List
There is no cost or obligation associated with this service.
Key Facts:
Opportunities available throughout the UK and Republic of Ireland.

Member - Established