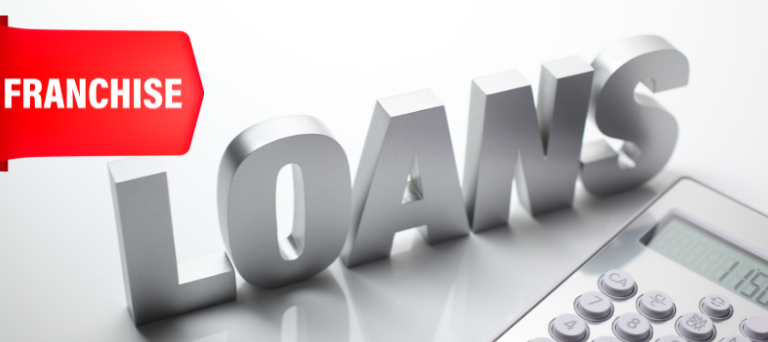 Franchise Loans and Finance: How to Approach Banks
Introduction
Franchising is an attractive business opportunity for both entrepreneurs and investors looking to start a business under an established brand. However, starting a franchise requires significant capital investment, which can be a hurdle for many potential franchisees. This is where franchise loans and finance come into play.
Franchise startup loans are specifically designed to provide financial assistance to prospective franchisees. These loans can cover the costs of franchise fees, equipment, inventory, and leasehold improvements, among other expenses. They are typically offered by banks and other financial institutions.
In addition to traditional business loans, there are also alternative financing options available, including SBA loans, crowdfunding, and equipment financing. These options cater to the different needs and circumstances of the franchisee. Securing adequate franchise financing is crucial for the success of your business.
Not all franchisees have the necessary capital upfront to invest in a franchise. As such, it is important to explore all your options and work with a trusted advisor to determine the best financing solution for your business.
Start With the Franchisor
It's important to ask the franchisor for accurate information on the costs involved in starting and operating the business. Request detailed figures outlining the amount of money required to launch your franchise successfully.
Some franchisors already have links with specific institutions. They can inform you about the loan options and even negotiate a better rate with their preferred banking institution for you. Also, they may assist you in creating your franchise business plan and loan application.
Banks need tangible proof that the franchisor is financially stable and that the franchises using its name are succeeding. They will also consider how long they have been in business and how well-established they are.
Franchises are viewed as less risky for banks to finance due to their established business model. They will also see from other franchisees that the business model is solid and has a good chance of succeeding.
Which Banks Offer Franchise Business Loans?
Naturally, the banks are the first place to turn to for financing a franchise. The top business banks for franchising in the UK are
These banks each have specialised franchise departments that are familiar with the industry and conduct independent research on franchised businesses.
They will often lend up to 70% of the investment to franchise enterprises that have undergone thorough due diligence. You'll need to have the remaining 30–50% accessible and it can't be in the form of a loan from anywhere else.
Generally, you will require security for a bank loan if the amount you are borrowing is greater than about £25,000. Collateral used to support your ability to repay a loan is referred to as security. If you use your property loan collateral, it may be utilized to pay off your debts if you default.
Don't necessarily plump for the first bank you speak with or approach your regular bank just because they know you. It pays to search around for the best interest rate. Consider your choice carefully because this is a significant decision.
You could also talk with banks who have stands at franchise exhibitions and compare what they have to offer.
Aspects of Franchise Finance to Ask Your Lender About
The fees and interest rates associated with the loan.
The financial covenants included. These are the conditions or terms on which you will be awarded a loan.
Whether over-payments are permitted.
Whether early repayment is subject to a fee.
Any fees involved if you pay later than expected.
Whether payment holidays are permitted and under what circumstances.
Presenting Your Case to Get Approved
First-time franchisees may find it intimidating to meet with a bank especially if they've never applied for a business-related loan before. It's crucial that you are organised and aware of what to expect. Know your business plan intimately, and be prepared for difficult questions about your situation.
No matter who is providing the loan for you to start your business, it is important for you to think in advance about everything you may need for the business. You must be able to provide a strong business plan which demonstrates that you understand the local market and have researched the costs and benefits of doing business there.
They will also want to see details of the franchise model, the associated set-up costs and financial forecasts.
You must have a strong sense of what you intend to accomplish as well as checkpoints to determine how your business is progressing. When you present your case for a business loan to potential lenders you must give them the best possible impression of yourself.
Not only must you show them that you understand what you are getting into and know how to deal with any potential challenges, but can also demonstrate a positive attitude with good people and communication skills. Your expertise and experience in relation to your chosen franchise will also be of great interest.
Demonstrating your understanding of finances is vital – how well-versed are you in the numbers and ideas described in your business plan?
You must also show that you are able to function well in a business environment working with employees and delegating responsibility and that you have the ability to learn and be flexible and resourceful enough to deal with any circumstances which may occur in running your business.
What backup plans do you have in place in case things don't work out as planned?
Once you have made all the preparations that you need in order to run a successful business, be effective at communicating that same preparedness to your potential lenders.
What if You Are Refused a Loan?
If your loan application is denied, there are probably very clear reasons for this, such as:
Your credit history is poor and/or you haven't met their lending criteria.
Your credit history report contains information that makes you a poor candidate for credit. For information about credit history and what you can do about it, see this article.
Information is missing from your business plan.
The data you've supplied in your plan is incomplete. Your business plan must be comprehensive enough to give lenders all the information they need to make an informed decision.
There isn't enough proof of cash flow to support you.
You can unknowingly be providing the bank with a reason to reject your application if you've calculated your amounts incorrectly or if you forgot to add them up in one specific place. After all of your expenses, there must be enough money left over for you and your family to get by on a daily basis.
There is insufficient proof that you have enough money left over to cover your monthly repayments. It is doubtful that the bank would want to lend to you if it appears that you won't have enough money at the end of each month to make your loan instalments. Check your numbers one more time to be sure they add up.
You can read about other sources of finance and funding here.
FAQs About Franchising Loans and Finance
1. What is a franchise loan?
A franchise loan is finance tailored to fund the launch and operation of a franchise business. It provides the capital required to finance your franchise and covers the franchise fee and other initial costs.
2. What types of finance are available for franchisees?
There are several types of finance available for franchisees such as working capital loans, asset finance, enterprise finance guarantee, and franchise business loans. Before applying for a loan, you should determine the type of finance that is most suited to your needs. Your franchisor may also recommend lenders who provide financing to their franchisees.
3. Do I need to provide collateral to get a franchise business loan?
Some loans require collateral, but there are also unsecured loan options. In most cases, the franchise brand's reputation provides the lender with a sense of security, meaning you may not need to provide collateral or as much. However, this depends on the lender's criteria and your creditworthiness.
4. How do I finance a franchise?
To finance a franchise, you will first need to create a business plan outlining your strategies and projections. Next, you will need to research the type of finance that is most suited to your needs, including the interest rates and payment terms. You should also be aware of the costs involved in running a franchise, such as royalty fees and marketing expenses.
5. Can I get a franchise business loan if I have a bad credit score?
It is possible to get a loan if you have a bad credit score, but lenders may require you to provide collateral or a guarantor. If you have a poor credit history, it is recommended that you work on improving your credit score before applying for a loan, as this could help you to secure a better interest rate.
---
Please note: None of the above constitutes financial and/or legal advice. We advise people to seek their own professional advice suited to their personal circumstances. You can find franchise specialist legal and accounting services in our directory.