The UK Franchise Industry: Facts, Figures & Statistics
Franchising has been around for a long time, and it has proven to be an excellent way for businesses to expand their reach while reducing their costs. Let's take a look at the facts, figures and statistics of this thriving sector that contributes significantly to the UK's economy.
What Makes the UK Franchise Industry So Successful?
The success of the UK franchise market can be attributed to several factors. Firstly, franchising provides a proven business model that has been tried and tested by other successful organisations.
Secondly, franchisors offer comprehensive training and support to their franchisees, including marketing strategies, operational systems, and ongoing guidance.
This support enables franchisees to focus on running their businesses effectively without worrying about developing new products or services.
There are many well-known franchises operating in the UK across various industries, such as food, retailing and convenience stores.
Some of the most successful franchises in the UK include McDonald's, Subway, Costa Coffee, and Domino's Pizza.
Key Facts and Figures about UK Franchising
The below data are taken from The British Franchise Association (BFA) 2018 BFA Natwest Franchise Industry Survey.
10% Growth in the UK Franchise Industry: A Promising Future
The UK franchise industry has grown 10% over the past five years. This is a testament to its resilience and potential for further expansion. This is not only good news for franchisors but also for the economy as a whole.
The biggest growth areas for franchising remain personal services as well as hotel and catering.
Contribution of Franchise Businesses to the Economy
Franchises in the UK are making significant contributions to the economy. The industry contributes over £17 billion annually, which accounts for approximately 1% of the country's GDP.
This contribution is expected to increase as more people invest in franchises and more brands enter the market.
60% of franchises turn over more than £250,000.
Increase in Franchise Units
The number of franchise units operating across different sectors has increased by 45% since 2010.
The reasons why include increased awareness about franchising, improved access to financing, and better support from franchisors.
With this trend set to continue, it is likely we'll see even more franchises opening up across various industries.
Employment Opportunities Created by Franchises
One of the most significant benefits of franchise businesses is their ability to create employment opportunities.
The franchise industry employs over 710,000 people, a substantial share of the workforce, in roles such as management, sales and customer service.
75% of franchisee units employ staff and 30% employ six or more staff.
Low Failure Rates for Franchise SMEs
The success rate of franchise businesses in the UK is generally higher than that of independent businesses. According to the BFA NatWest survey, 93% of franchisees reported profitability in 2019. This is compared to only around 60% of independent businesses.
This success rate is due to the support and training provided by the franchisor, proven business model and brand recognition.
Statistics indicate that around half of all non-franchised start-ups fail within five years. It's not surprising that UK banks have typically favoured lending to franchised businesses over other stand-alone small businesses.
Number of Franchise Units
There are currently more than 48,000 franchise units operating across the UK. This number includes both home-grown franchises and international brands that have expanded into the country.
The number of units in personal services franchises has more than doubled in 10 years and the number of units in hotel and catering has risen by 55%. These two sectors now account for 60% of the industry by unit numbers, compared with 40% in 2008.
There are 935 franchise systems operating in the UK.
Demographics
While approximately 70% of franchisees are male, around 65% of people employed within franchise units are female. And more females are becoming franchisees, showing a 20% increase over the preceding 3 year period.
18% of all franchisees are now under 30 and of these 52% are female, with 37% of all new franchisees in the preceding 2 years being female.
4 out of 5 UK franchise systems are run by the owner of the system, the remainder being split evenly between subsidiaries and master licence holder.
Franchising is also becoming increasingly popular among women and minorities in the UK. In the UK, women own around 37% of all franchise businesses, while minorities own around 21%.
International Franchise Operations
One in three franchisors also has international operations. Of those who do not operate internationally, 4% have a definite plan to do so in future, and a further 30% are considering it an as option.
Franchise Resales
Approximately half of all franchised businesses are resales.
As systems in franchising mature, many new franchisees take over existing businesses rather than starting up in a new territory from scratch.
86% of franchisors do not charge for goodwill in the resale value. For those that do, it typically represents 35% of the resale value.
Top Franchise Sectors in the UK
Food and Beverage
Food and beverage sector is the largest franchise sector in the UK, representing 29 per cent of all franchises, according to the BFA NatWest survey. This industry accounts for a significant portion of franchised units in the country. With an average turnover of £370,000, it's no surprise that this industry remains popular among entrepreneurs looking to invest in a business with a proven track record.
The food and beverage franchise market has seen consistent growth over recent years, with many established brands expanding their offerings and new players entering the market.
The popularity of this sector can be attributed to several factors, including low barriers to entry, high demand for quality food and drink products, and strong brand recognition.
Home Care
Home care is another top franchise sector in the UK. With an ageing population and increased demand for home-based care services, this industry has seen steady growth over recent years.
Franchising offers several benefits for entrepreneurs looking to enter the home care market. For example, established franchises provide training and support on how to operate within regulatory frameworks while maintaining high standards of care.
Property
Property is also a top franchise sector in the UK. With over 1,000 franchised units operating within this industry according to BFA NatWest survey data, it's clear that property remains an attractive investment opportunity for entrepreneurs looking for long-term returns on their investment.
Franchising provides numerous benefits for those interested in investing in property-related businesses. Established franchised businesses offer access to extensive networks of contacts and suppliers as well as comprehensive training programs designed specifically for property investors or developers.
Retail
Retail is another top franchise sector in the UK. These franchises offer a range of investment opportunities, from convenience stores to high-end fashion boutiques.
Franchising offers several benefits for entrepreneurs looking to invest in retail businesses. Franchisees benefit from access to extensive networks of contacts and suppliers which can be invaluable when it comes to sourcing products or negotiating deals.
Growth Trends in the UK Franchise Industry
The UK franchise industry has experienced steady growth over the past decade, contributing significantly to the country's economy. In 2018 alone, the industry's contribution increased by 10.9% to £17.2 billion.
This growth is attributed to several factors, including an increase in franchisee-owned businesses and a rise in consumer demand for franchised products and services.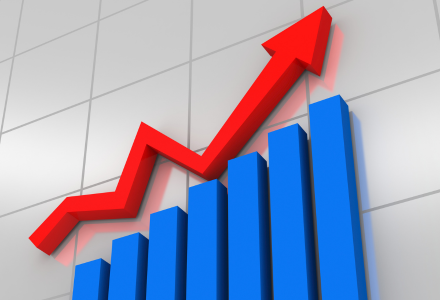 In addition, advancements in technology have made it easier than ever before for franchisees to manage their businesses remotely while maintaining high levels of customer service. This has led to increased efficiency and profitability across many sectors.
Since 2015, the number of franchisee-owned units in the UK has increased by 14 per cent. This can be attributed to several reasons, including lower start-up costs compared to independent businesses and access to established business models that have proven successful in other markets.
The food and beverage sector remains the largest segment of the UK franchise industry. However, while food and beverage remain dominant in terms of numbers of franchises operating within it; other sectors, such as home improvement services, are experiencing significant growth as well.
The Future Outlook for the UK Franchise Industry
The future looks bright for the industry, as it is projected to continue its growth trend with an estimated 2.4% increase in franchise establishments in 2021. This projection is based on several factors, such as continued demand from consumers for franchised products and services due to their established brands, which tend not only to attract customers but also investors looking for stable returns on investment.
Furthermore, with increasing numbers of people seeking self-employment opportunities or exploring alternative career paths outside traditional employment settings, the franchise model offers an attractive option that allows individuals with little experience or capital to start their own businesses in the UK franchise market.
The Franchise Industry in a Post-COVID World
The COVID-19 pandemic has significantly impacted businesses across the world, including the franchise industry. However, the franchise industry has shown resilience in the face of these challenges, and many franchises have adapted their operations to continue serving customers safely and effectively.
One trend that has emerged in the franchise industry in a post-COVID world is the increased use of technology. Many franchises have implemented new technology solutions, such as online ordering and delivery, to meet the needs of customers who are staying at home. This trend is likely to continue, as customers have become accustomed to the convenience and safety of these services.
Another trend that has emerged is the focus on hygiene and safety. Franchises that operate in the food and beverage industry, in particular, have had to implement new protocols to ensure the safety of their customers and employees.
These protocols will likely remain in place even after the pandemic is over, as customers will continue to prioritize hygiene and safety when choosing where to eat and shop.
Overall, the franchise industry in the UK has shown resilience in the face of the COVID-19 pandemic. Franchises that have adapted their operations to meet the changing needs of customers have been successful in navigating these challenging times. As the world continues to change, the franchise industry will continue to evolve and adapt to meet the needs of customers and franchisees alike.
Conclusion
As we have seen, the UK franchise industry is a rapidly growing and dynamic sector with a lot of potential for entrepreneurs and investors. The current state of the industry is strong, with high levels of employment, revenue growth, and overall economic contribution.
With an increasing number of franchises operating in various sectors such as food, retail, health and beauty, education, and many more, there are plenty of opportunities for new players to enter the market.