Summary
Operating in the mobile gaming industry, this is an opportunity to invest in a game by owning and promoting a certain level of it.
Full Description
"Mine That Gold!" with Project Miner Mobile Gaming 
……………………………………………………….
The mobile gaming industry has now outgrown the music and the movie markets combined to become the biggest entertainment medium in the world. The opportunity to tap into this booming international market and become part of the next new game that everyone wants to play has not been available ‒ until now.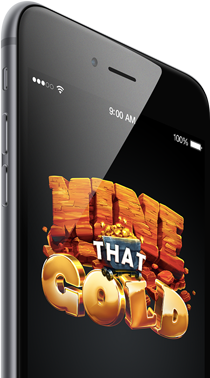 Project Miner
Project M is an independent tech studio which specialises in mobile games, and we are looking for individuals and companies to invest in a new and innovative game that is set to revolutionise the gaming industry forever. The game, called Mine That Gold, has already been trademarked and is available now on the App Store.
The two revenue streams for mobile games come from advertising and from in App purchases. There are different sizes of mines available, and the cost of each mine is dependent on the size you chose. The bigger the mine, the more time the player spends digging for gold. Creating higher revenue for the investor. The game is free to download and free to play. 
Investment
We are looking for individuals and companies alike to be part of a brand new game concept, by owning what we call a 'mining level' within the game.
This will be through an investment under which you will become the owner of one of these mining levels. Your mining level will be developed by our team, and you will then have the freedom to name, design, manage and promote your level in whatever manner you choose.
In order to maximise your profits, only a limited number of mining levels will be made available to investors.
No Experience Required
You do not need to know anything about gaming to be part of this fast-growing market, as full training and support will be provided by our team from the very beginning, along with online manuals and video tutorials on our website.
Fill in the form below and let Project M Asia introduce you to the lucrative world of mobile gaming!
Franchises suitable for Women