Photography for Little People is an exclusive custom mobile photography studio specialising in newborn, pregnancy, baby, and family photography.
Video
Photography for Little People
Well, my husband introduced me to photography, and when we had children he was always the photographer. He began teaching me about SLR film photography.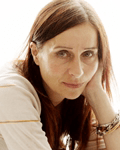 I got interested and got a job for a few hours during school time at Boots working for Kodak developing printing and packing photos mainly in their York city centre photo lab. I started management training at the then new store at Monks Cross in York. At the same time I looked into working as a photographer visiting Boots regularly.
My second job application was acknowledged and to my surprise I was accepted. I took to it really well and enjoyed a successful 10 years working for them. There were a few changes over the years from analogue to hybrid to digital.
I then had a change and went into care and support work meeting so many lovely people. During that time I realised I really missed the family portrait photography, and liked the idea of working for myself.
I saw the opportunity with Photography For Little People and am looking forward to the future enjoying my business and creating forever treasured memories.
Find out how you can start your own Photography for Little People franchise by submitting an enquiry today! 
Popular Franchise Searches
If you are looking to invest in a franchise but you're not quite sure where to start, then try one of these popular franchise searches to help you find the perfect franchise opportunity to buy.
When you've found a franchise for sale you're interested in, just complete the enquiry form at the bottom of the profile so the franchisor can contact you.