Diamond Logistics
Company Overview
Diamond Logistics partners with local businesses to deliver their promises and profits with one stop logistics solutions. With a network of over 25 depots already, Diamond was one of the fastest-growing courier companies in the UK in 2014. Combining same-day, overnight and remote storage solutions Diamond are able to offer their clients leading logistics services nationwide at competitive prices from post-parcel and pallet.
Franchise Overview
All our depots are locally owned and run by logistics professionals who really care about providing world-class customer service to their clients. Since our franchise operation began in 2012 we have grown to become a nationwide courier network of 25 sites. Our plan is for a comprehensive coverage of 40 sites UK-wide by the close of 2015. Once established we will then be able to have the operational capabilities nationwide to compete nationally by offering a same-day network provision to UK-plc.
Training
Our franchise training is a comprehensive programme of learning and development. From the initial two-day training course, franchisees will discover what it is like to build and run their own logistics company – from sales and business development to managing your operations. Regular depot site visits and network meets give a great opportunity to enhance a franchisee's learning including sales, marketing and operations.
Daily Life of a Franchisee
You will take over and be responsible for a geographical postcode. You will have an ambition for building your depot in your local area and passion for delivering excellent local client service. The first half of the day will be managing your exceptions and dealing with customer service queries. The second half of the morning will be reserved for sales and business development and building your business locally. The afternoon is for collections from your clients and businesses. As you grow your business you will look to bring on owner-drivers to manage and build your collections for you.
Full Description
diamondlogistics are looking for new franchisees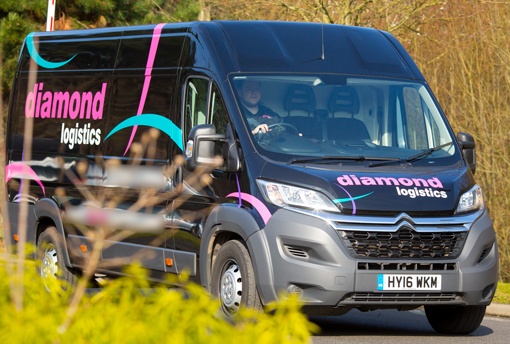 Are you ambitious and self-motivated?
Are you looking to be rewarded by your own hard work?
Do you want centralised support and the feeling of belonging to a team?
Do you want to retain your sense of individuality yet be part of a network that enables you to compete with the national and international courier companies and their buying power?
Are you totally committed to excellent client service?
diamondlogistics is a national family of courier companies, offering a unique management opportunity, providing one-stop logistics solutions and only the best quality client care. Our 'Shared Success' principle means it's all about partnerships – between our couriers, and clients, carriers and franchises. It's a supportive, mutually beneficial business relationship that delivers success – to clients and stakeholders. It's the only courier franchise which offers the full-service profile in same-day, overnight & international and fulfilment from parcels to pallets plus storage, pick pack and despatch services too. The Diamond opportunity is suitable whether you are starting your own business or simply needing to add something to your existing courier service. There's minimal capital expenditure, reasonable working hours and a proven formula for success. One that has got Diamond into Virgin Fast Track 100, 2016.
It's very different – ground breaking in the UK courier industry. It's a competitive sector and so if you're starting up on your own or looking to improve your profitability substantially then you want to make sure your business model is right. You need to find suppliers that can offer you the best service at the lowest rate to make your services attractive, and you need a brand and marketing campaign that is just waiting to add your personalised touch to it. Diamond does all of that PLUS provide you with the support of the diamond family – at HQ, in sales, marketing and operations and your fellow franchises.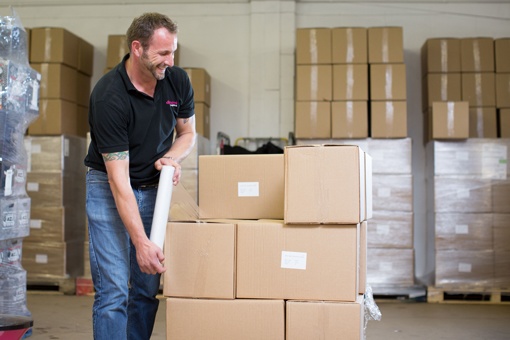 The diamondfranchise package
A Diamond franchisee can expect to be equipped with everything that the owner requires to launch, develop and manage a successful, profitable and sustainable business.
The initial programme involves:
Comprehensive training
Launch programme
Promotional package
Stationary package
Bespoke software (Diamond Dispatch System) unique to diamond franchisees
Webpage
Operations manual
Licensing rights
The earnings opportunity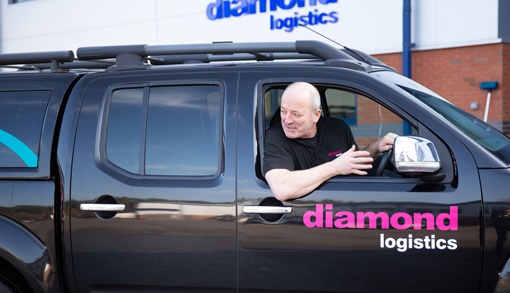 diamondfranchises are high profit adaptable business models that allow for the natural ebb and flow of business, throughout the year. The unique minimal capital expenditure model means that overheads are kept low and franchises operate with efficiency. In under 3 years we'd expect franchisees to establish an annual turnover of at least £1m in their areas, if not considerably more when the sales programme is followed properly, from which they draw a healthy commission (for those courier company proprietors adding a diamond franchise to their existing business you can expect this to be added to existing turnover). Focused on delivering for businesses, Diamond targets, repeat clients enabling franchises to build a sustainable, continual income, centralised admin, billing and first stage credit control. This all means that franchisors are relieved of much of the daily tasks that detract from people developing their business. A real business building opportunity. Diamond actively encourages franchisees to concentrate on the things that make them the money; business development and operations. The key element to any courier business.
To be an ideal Diamond candidate you'll need to be:
Motivated, enthusiastic and determined
Organised and able to adapt to our innovative methodology
Friendly and personable
Agree with our ethics and willing to reflect what the Diamond brand stands for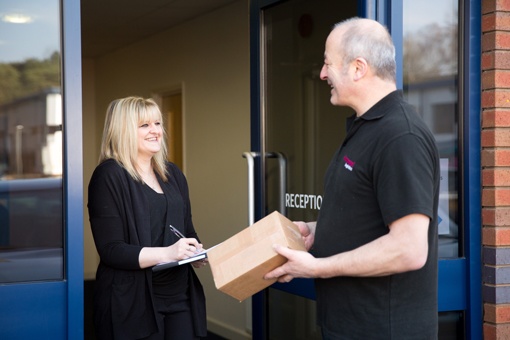 My name is Hon and I am the owner of diamondlogistics in Bournemouth. I opened my depot on 1st January…

Hi, I'm Julian and I am one of the latest recruits here at Diamond. I've come from a background of…

I am Asad Ullah, the proud owner of diamondlogistics in Bolton. I first heard about diamondlogistics at the National Franchise…
"A lesson for everyone new and old is that when you go through the training, soak it up, make your…

Read More
In Summary:
Description:

If you are self-motivated and ambitious, and want to run your own franchise using a fully established and successful business model, then the Diamond Logistics courier franchise may be the right choice for you.

Opportunities:

In the UK.

Business Type:

Franchise

Minimum Investment:

£80,000

Training Provided:

Yes

Home-based:

Part-time:

BFA Membership:

Member - Associate
To receive more information on this franchise, or to contact the franchisor directly please complete the contact form below:
Contact Diamond Logistics
In Summary:
Description:

If you are self-motivated and ambitious, and want to run your own franchise using a fully established and successful business model, then the Diamond Logistics courier franchise may be the right choice for you.

Opportunities:

In the UK.

Business Type:

Franchise

Minimum Investment:

£80,000

Training Provided:

Yes

Home-based:

Part-time:

BFA Membership:

Member - Associate