Summary
Mi Videos gives franchisees the chance to earn over £100,000 per year by making short photo videos for local businesses.
Franchisees make short 'PHOTO VIDEOS' for local businesses without leaving home.
'Receive Recurring Monthly Income ££'
No previous knowledge or skills required as all training is provided.
Franchisees provide a unique 'first to market' service that gives a local business the opportunity to SHOWCASE their services and products in a truly individual and dynamic way. Franchisees get paid recurring income from all their clients every month for doing no more work once the photo videos are made.
What Franchisees Do
Using the Mi Videos system and utilising new clients' company pictures downloaded from their websites and social media, franchisees EASILY create 'high impact' short photo videos. As a franchisee, you will be able to make business photo videos from the comfort of your own home and with only a PC and standard internet connection as requirements.
Be part of a modern leading industry that's in real demand.
Work from home or anywhere! with ultra-LOW overheads.
Easy-to-create Mi Videos photo video software.
Receive monthly income from each client for doing no more work.
First to market own territory.
No previous skills needed.
Big £ potential.
Suitable for both male and female, full or part-time.
Receive Auto-Recurring Incomes £££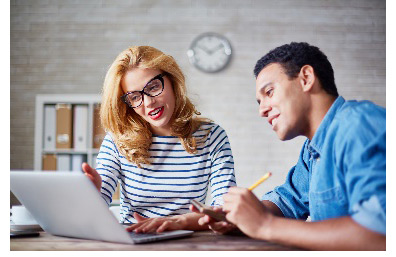 Mi Videos offer an amazing financial saving (our USP – unique selling point) to all potential clients by producing/creating all their business photo videos FREE from any charge. You as a franchisee will make your money by receiving a recurring £££ monthly charge for creating the photo video itself in the first place and providing the video hosting.
***In theory, Mi Videos franchisees 'RENT' each new business photo video to each of their clients at a monthly rental charge***
Clients have not paid for any photo video creation/production in the first place and therefore they do not own the photo video – franchisees do! Clients are usually more than happy with the arrangement of making monthly payments/subscriptions for this – 'it makes sense all round'.

Franchisees' Income Potential
Year 1 = £35,880
Year 2 = £64,584
Year 3 = £86,112
Year 4 = £100,464
Mi Videos franchisees receive payments from their clients by a mixture of monthly direct debits or 12 months' advanced payment paid in full.
You will receive a more detailed illustration of income within our FREE, very informative franchise pack when you request more details below.
What Franchisees Receive
Your own exclusive territory.
All training included (through an easy, three-day programme).
Your own business email address and website URL.
Your web page(s) LIVE with online chat support provided.
Software to make MAGICAL business photo videos.
3,000 fully licensed music tracks for photo videos.
Professional video hosting platform.
Receive all your monthly money £ – paid directly to you.
PayPal account buttons and webpage payment collection.
Online CRM computer system to run your business.
Full ongoing HQ support.
Complete business stationery launch pack.
Contact us for further details using the form below
Franchises suitable for Women