Summary
Become a Commercial Finance Consultant with Acumen Loans. Take advantage of a rapidly growing market with access to over 250 UK based lenders providing personal loans, bridging loans and business loans.
A unique opportunity to work as a
Commercial Finance Consultant
with significant income potential
Join The Acumen Loans team
As part of one of the UK's leading independent finance groups we are actively expanding the Acumen Loans brand throughout the UK, offering opportunities to work as a personal and business loans advisor.
To support this expansion we are looking for motivated business professionals to join our team. We offer a range of entry options to suit your circumstances and business objectives including full time or part-time working. All consultants will be provided with comprehensive business training, ongoing support and with market leading commissions, the package offers up the potential for significant financial rewards.
The Acumen proposition
Our proposition is straightforward and compelling. With over ten years' experience processing applications, we work with and underwrite business for the majority of the UK's personal and business loan providers. We have accredited broker relationships with over 250 UK loan providers and offer significant funding options to our clients with very few situations where we can't offer support.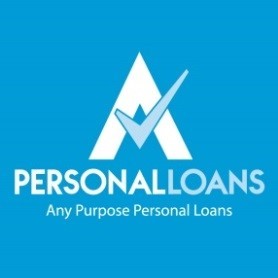 Investment opportunities from £4,995
Income potential £30k (part-time)
to £150k+ (platinum partner)
Comprehensive training and business support
Once on board and fully trained, you will be offering high demand personal and business loan products to a huge base of potential clients. With a dedicated business development manager and marketing resources, you will be provided with a comprehensive level of support. This commences with a two day residential business training workshop completed at our in house training centre. The training is CPD accredited, delivered by our own highly experienced Business Development and Underwriting team and will cover the following core business modules:
FCA Regulatory and Compliance Matters
Product Awareness and Underwriting Guidelines
Business, Bridging & Personal Loan Underwriting
Business, Bridging & Personal Loan Qualification
Fact Find and Submission Process
Marketing, Business Development and Lead Generation
Following the initial business training all Acumen Loan Consultants are provided with ongoing business support and a comprehensive Operations Manual to assist in identifying and processing new opportunities.
Great loan products with significant market demand
The Acumen Loans package is simple, straightforward and designed to appeal to a broad range of consumer and business clients. Potential business opportunities are almost limitless from the three key products areas of Business Loans, Bridging Loans and Personal Loans offered under the Acumen Loans model.
There is significant and growing demand for each of these products in the marketplace and you can take full advantage by becoming an accredited and fully supported Acumen Loans Consultant.
We would be pleased to answer any further queries you may have and arrange an appointment to attend one of our 'Discovery Sessions' which we hold regularly at our North Yorkshire offices.
Please complete the contact form below
and one of our team will be in touch.
Important note
Acumen Loans do not offer any form of "pay day" or ultra-high interest rate loan products. All our offers come from reputable, fully regulated loan providers offering highly competitive finance solutions.
Acumen Loans holds the appropriate FCA Consumer Credit Broking authorisation and appointed loans advisors will operate under this mandate.