Summary
A rapidly expanding FCA approved business, specialising in selling used vehicles, supplying vehicle finance & loans. Choose from 3 ways to operate the business: Virtual Office (home based), Appointment (customer visit) or Retail (shop based).
Start your own finance enterprise today, and let us drive your ambition
We specialise in the provision of quality used cars packaged together with our unique car finance products. We also provide loans secured against vehicles and valuables. Whether your customer is self-employed, on benefits, has CCJs, arrears, defaults, an ex-bankrupt, ex-forces or generally struggling to get finance, The Car Loan Centre has the answer.
Our used vehicles are of the highest quality, and all come with the benefit of a 12 month MOT, 12 month comprehensive warranty and a 128 point pre-delivery inspection. We believe that just because someone has had financial difficulties in the past, they shouldn't be treated any differently, and they deserve to receive the best service and products available.
All of our FCA approved finance products are assessed solely on an applicants ability to comfortably afford the repayments. We won't discriminate against past financial issues, the self-employed or those in receipt of benefits. We do not charge customers any upfront fees and our unique financial products are specifically designed to provide a solution that can't be obtained anywhere else.

Your business, your way
Choose a method to suit your budget and your lifestyle
Virtual Finance Enterprise (home based / telephone)
Start from as little as £2,495 plus VAT for our Virtual Office opportunity. Attract customers utilising tried and tested on-line and off-line marketing strategies and help people from the comfort of your own home. You can achieve net profits in excess of £58,000 per annum for this very flexible option.
Appointment Finance Enterprise (customer visit / face to face)
Our Appointment package starts at just £3,495 plus VAT. Based on regular local leaflet drops of around 20,000 per month to generate your enquiries. Head office will arrange leaflet printing and distribution, as well as booking your appointments for you. This leaves you free to concentrate on your customers. You can achieve net profits in excess of £140,000 per annum for this very attractive option.
Retail Finance Enterprise (shop based / phone / face to face)
Our flagship Retail proposition is only £12,995* plus VAT for your own branded shop. Employ all of the marketing techniques listed above, and enjoy the additional advantages of walk in trade and a real presence in your local area. Potential net profits in excess of £175,000 can be achieved in just 2 years.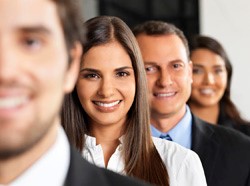 We're here to help and support at all times
When you choose to become a Car Loan Centre franchisee, you can expect to be given all the tools and expertise to make the transition to business owner as smooth as possible. All packages come with the benefit of our in-house training courses, and our expert on-going support and guidance. We provide marketing advice and examples, a professionally optimised website, use of our professionally developed software systems to view our extensive stock of vehicles and obtain real time finance decisions. You will be covered under our professional credentials (FCA and DPA) so no need to have your own.
There are no ongoing management fees, there is no stock to buy, and you choose your own marketing budget which can be adjusted up or down to achieve your desired income level.

Why limit yourself to one income stream?
The Car Loan Centre Franchise provides you with three exceptional income sources.

1. Vehicle sales using our unique finance products
With the software we provide, it's easy to find your customers the right vehicle. You will be able to match cars to a customers specific requirements using filters such as: deposit amount, monthly repayment, fuel type, seats, number of doors, convertible, makes and body styles. Once the customer has chosen the car they want at the price they can afford, simply input their details directly on to the finance companies software to receive an instant decision.
2. Our modern development on a log book loan
There are millions of people in the UK who need to get a loan but are refused based on their credit score or past issues, but we're happy to help. We advance loans against the value of the applicants vehicle, providing the repayments are affordable. Not to be confused with Pay Day Loans, the Logbook loan is simply using the vehicle as security for the loan. We offer one of the UK's lowest rates, and we are the only lender in the UK to offer an ethical and responsible product for this type of facility.
3. Personal Asset Finance (high level pawn broking)
This innovative product is where people provide an item of value to secure a loan, similar to pawn broking. This particular type of product has many advantages, especially to businesses or people looking for quick, short term finance. Secure a loan against cars, boats, antiques, gold, jewellery, art or fine wines. Key advantages are no income checks, business or personal customers, no monthly payments, up to 6 month term and loans are available between £1,000 and £1,000,000.
We need people with the following attributes:
The drive to succeed and earn
Good communication skills
A confident people person
Basic computer literacy (including Microsoft Office)
The creativity and tenacity to become a business owner